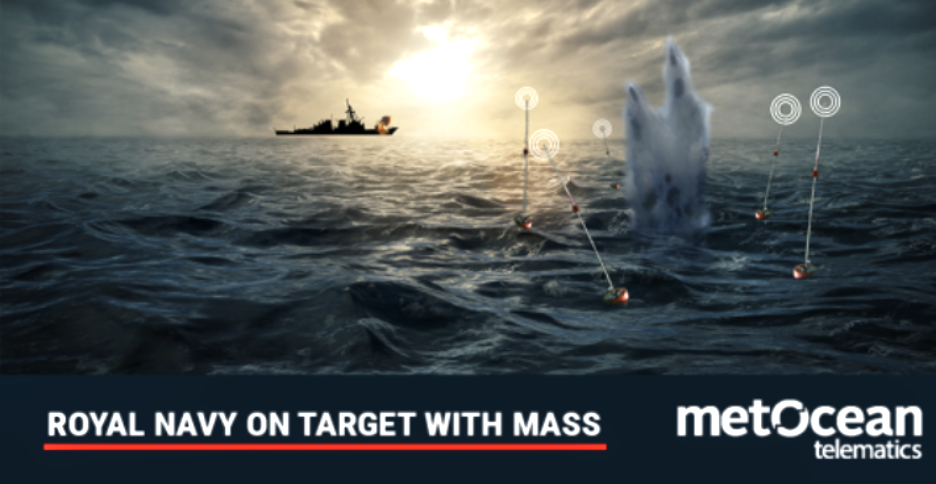 Iridium Communications Inc. (Nasdaq: IRDM) is sharing that partner MetOcean Telematics has been awarded a contract by the United Kingdom Ministry of Defence's Royal Navy to deploy its Maritime Acoustic Scoring and Simulation System (MASS).
MASS is the world's first over-the-horizon Naval Surface Fire Support (NSFS) and Naval Gunfire Scoring and Simulation (NGSS) system. The system will enable the Royal Navy to view and analyze real-time results from fire surface gunnery exercises, air-to-ground weapons exercises, and other test and evaluation events.
An innovative marine-based system, MASS is free-floating and consists of a set of operational monitoring buoys. These buoys transmit acoustic event data, point of impact, and precise time over the Iridium® satellite network to both on-ship and land-based command posts for real-time analysis. This permits navies to conduct training activities at secure locations while deployed at sea.
The MASS solution minimizes the human and environmental risks associated with land-ranges and helps eliminate costly travel time, personnel resources and excessive fuel costs for all Navies. The Royal New Zealand Navy awarded MetOcean a similar contract for MASS in 2018.
Iridium EVP of Sales and Marketing, Bryan Hartin, said that with MASS, navies now have a superior option to efficiently and safely conduct training activities at sea. More and more navies around the world are seeing the unique value offered by this solution.
A copy of the full announcement from MetOcean can be found here: Royal Navy on Target with MASS.