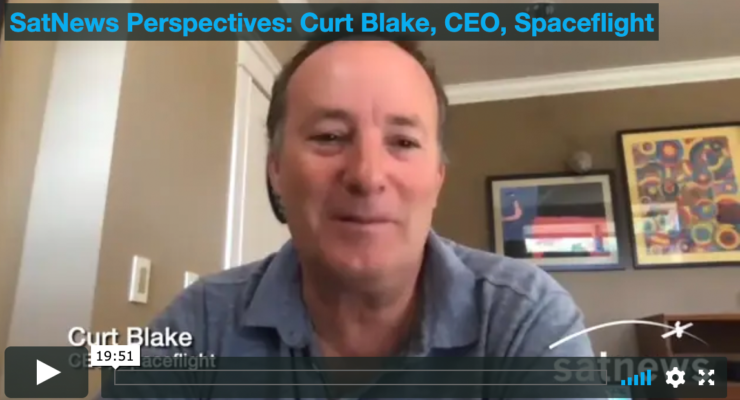 Curt Blake is the CEO of Spaceflight's launch services group and previously served as SVP and General Counsel. Curt has led efforts to expand Spaceflight's global network of launch service providers while building relationships with key commercial-, civilian- and defense-related ...
The SpaceX Dragon capsule as the craft approaches splashdown into the Gulf of Mexico.All imagery is courtesy of NASA TV. The SpaceX Dragon capsule with astronauts Behnken and Hurley aboard has completed its descent from space and into the Gulf ...
Artistic rendition of China's BeiDou-3 satellite, courtesy of CCTV. China has formally launched their BeiDou navigation satellite system which is planned to to rival America's GPS constellation and and provide independent navigation structure for that nation's military. Xi Jinping Chinese ...
---
Today On Satnews