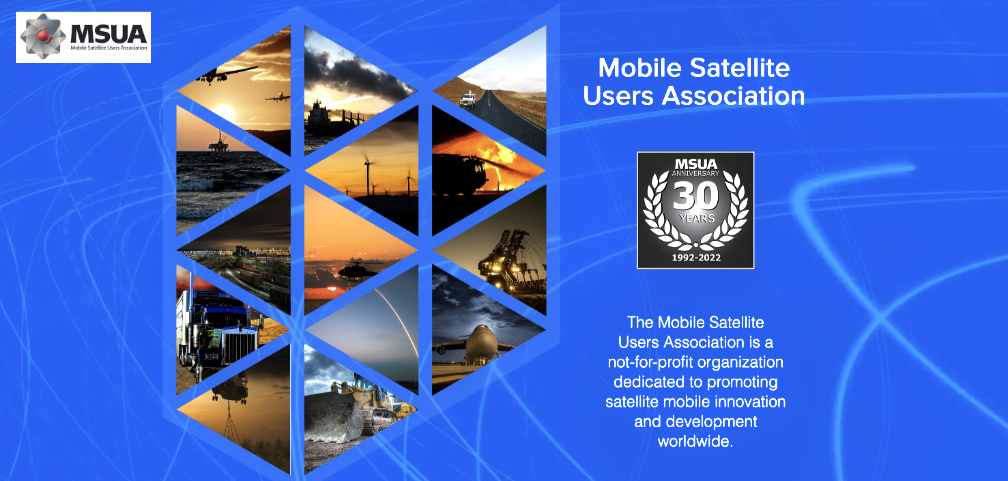 Inmarsat Government is the recipient of a 2022 Satellite Mobile Innovation Award from the Mobile Satellite User Association (MSUA). The company was honored in the "Aerospace Mobile Innovation" category for its L-Band Airborne Intelligence, Surveillance and Reconnaissance (LAISR) service.
This year's recognition marks the sixth time in seven years that Inmarsat was selected as a winner of this prestigious award. LAISR joins Inmarsat's Arctic payloads – GX10A & GX10B – Global Xpress, LACE II, L-TAC and WiSL — in the list of the company's innovations that MSUA has recognized with this prestigious award.
Inmarsat Government, a wholly owned subsidiary of Inmarsat, developed the LAISR capability in response to U.S. government requirements for cost-effective, high-speed, beyond line-of-sight (BLOS) global connectivity for small-aperture, aero platforms. With LAISR, airborne users can receive and return large quantities of video and sensor data at rates as high as 3 Mbps, while simultaneously maintaining the reliability, ease of use and low cost of adoption that is provided by the ELERA worldwide space and ground network.
LAISR is delivered via low-profile, small form-factor ultra-lightweight terminals that maximize aviation platform range and reduce signatures. The compact size and low weight of these terminals make them ideal for smaller Unmanned Aerial Systems (UAS).
Steve Gizinski, President, Inmarsat Government, said, "Inmarsat's team prides itself on delivering innovative solutions that meet our customers current and future needs – and LAISR is a testament to our commitment to the U.S. government market. Every innovation is designed with our customers and their missions in mind so that they can operate with confidence."