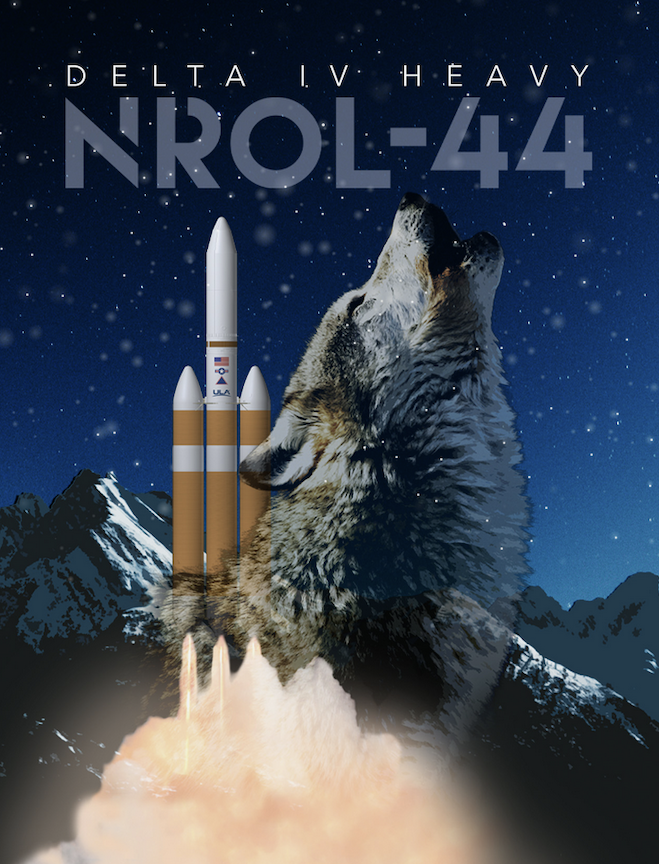 Weather permitting it appears that everything is progressing toward the launch of ULA's Delta IV Heavy launch that will carry the NROL-44 mission for the National Reconnaissance Office.
The mission is set to lift off on Saturday, September 26 from Space Launch Complex-37 at Cape Canaveral Air Force Station in Florida. Wednesday's forecast shows a 60 percent chance of favorable weather conditions for launch. The launch time is 12:14 a.m. EDT.
This will be 141st mission for United Launch Alliance and our 29th for the NRO. It is the 385th Delta launch since 1960, the 12th Delta IV Heavy and the 8th Heavy for the NRO.
Launch Forecast Summary:
Overall probability of violating weather constraints: 40 percent
Primary concerns: Thick Cloud Layer Rule, Debris Clouds Rule
Overall probability of violating weather constraints for 24 hour delay: 30 percent